We're proud of these wonderful women who contribute so much to our company's success. Celebrating Manufacturing month and extremely grateful for Teton's Women in Manufacturing!
Thank you ladies!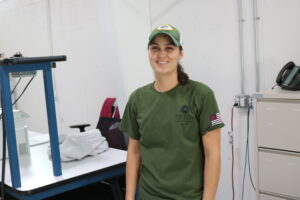 Located in Payette, Idaho, Teton Machine provides a wide range of precision machining services for leading companies across the United States. As an employee-owned company, all of us have a vested interest in providing the highest quality service in our industry. Companies who work with us recognize and appreciate this commitment, which has played a major role in our ongoing growth. 
Whether you need CNC milling, CNC turning, Swiss machining, product consulting, or are unsure what machining process best suits you, we'd love to hear from you. We know and understand manufacturing, and will be happy to share our industry knowledge with you.
Please like or Share our article